WORSHIP TIMES
5th Sunday of Easter Bulletin
Office Hours: Monday to Friday 10:00 to 2:00
Contact: (403) 526-7713
(403) 526-3725 office@stbmh.ca
Welcome to the St Barnabas Community
A place to belong . . .
A place to serve . . .
A place to learn & grow . . .
Our Church is at 635 4th St. SE.
We are across from the city Transit Terminal. There is additional parking behind the church (off 5th St.)in the covered parking lot and in the Transit Terminal.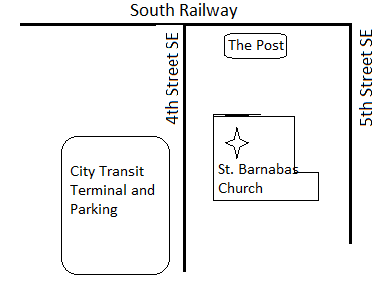 Our Office is located at the back of the church.